Maine conference centers hotels host your meeting, event, and banquet
Maine conference centers, many of them located within hotels and
resort
, offer a full range of facilities and services for business meetings, conferences, events and banquets. This includes meeting rooms and halls of varying sizes, dining and banquet facilities, Internet connections and other electronic equipment, and access to in-house or nearby professional event planners. Business people meeting in Maine need to relax, too, and that can be achieved at the center's own swimming pool or at nearby golf courses, lakefronts, or beaches.
74 South Main Street Ogunquit, ME, 03907 Phone: 207-646-9661 Toll-Free: 800-633-8713
Hold your next event in a memorable Maine setting
Plan your wedding, family reunion, executive retreat or conference at this popular family run, luxury Ogunquit resort on the southern and scenic Maine coast. With every attention to your event's details, you'll also find smoke-free suites and classic rooms with air conditioning, cable television, refrigerators, and coffeemakers with wireless internet and room service available. The "Best of York County" fitness center offers more than 50 cardio and fitness machines, a certified personal trainer and heated indoor pool, and the spa and salon provide facials, body treatments and tanning beds. You're a short walk or trolley ride to Ogunquit's shops, museums, and restaurants and a short drive away to the Kittery Outlets, York Beach, Wells, and Kennebunkport. For more information, contact Group and Event Sales.
Mid-Coast Maine on Casco Bay Sebasco Estates, ME, 04565 Phone: 207-389-1161 Toll-Free: 877-389-1161
Get down to business, but relax, too, at Sebasco Harbor
Sebasco Harbor Resort is the ideal place for business gatherings, a quiet, peaceful setting where you and your attendees can conduct business and reconnect. We've got several locations that can accommodate several hundred people. The Cornelius room has space for 25 exhibits and windows overlooking the golf course and lake. The Main Deck offers traditional, flexible space for meetings or social events. You can also gather outside on the pool lawn, on our patio, or on our Village Green. Our facilities can also be used for a number of team-building exercises, such as a golf scramble tournament, a tennis round robin, candle pin bowling, a ping pong tournament, or a scavenger hunt. We can also prepare a Maine lobster bake for your gathering. We offer wireless Internet access.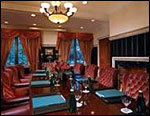 55 West Street Bar Harbor, ME, 04605 Phone: 207-288-5033 Toll-Free: 800-328-5033
First-rate facilities
Bar Harbor, Maine is the ultimate location to hold your group event, business meeting, conference, or banquet. The Harborside Hotel & Marina uses The Bar Harbor Club and our sister site, The Bar Harbor Regency to host most group events. Capable of catering for your group as small as 5 or as many as 500, Our scenic oceanfront locations, exceptionally talented staff and first-rate facilities offer the perfect setting for your group event or special occasion.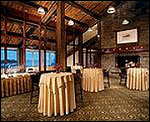 220 Warrenton Street Rockport, ME, 04856 Phone: 207-594-2511 Toll-Free: 800-341-1650
Samoset Resort's conference & meeting facilities serve groups of 10 to 650 in over a dozen rooms, all equipped for high speed wireless Internet connection. The 6,000 square foot Knox County and 3,600 square foot Bay Point Ballrooms adapt for everything from award ceremonies to seminars. Our 6,500 square foot State of Maine Hall accommodates trade shows, demonstrations, exhibits, conferences and other group events. Our exclusive Ebb Tide Board Room provides a luxurious setting for board meetings or small presentations. Samoset and Midcoast Maine provide the perfect venue for new product launches, team building, incentive trips and conferences.
123 Eden Street Bar Harbor, ME, 04609 Phone: 207-288-9723 Toll-Free: 800-234-6835
Bar Harbor Regency welcomes tours, business conferences, and other large groups
The Bar Harbor Regency is capable of catering to groups of 10 to 500. From important business meetings, annual events, large touring groups, or other special occasions the Regency has four banquet areas, three oceanfront break-out rooms and two ocean view master suites, we provide more than 4000 sq. ft of meeting space. Additional outdoor tent space can be provided on our beautiful grounds upon request. Our Food & Beverage team is capable of preparing and serving meals to suite all tastes, from a continental breakfast buffet to a full-service 7 course dinner and everything in between. Choose from an extensive catering menu or create your own custom menus with fully stocked bars to match. Our staff will gladly work with your vendors and other contractors. Should you be in need of additional assistance, we can offer help in choosing a professional local contractor with whom we have a strong standing relationship.