Maine fairs and festivals celebrate music, the sea, farms, blueberries ... the works!
From the wild north to the scenic coast, from the heat of summer through the beauty of fall and winter, Maine offers fairs and festivals and fun for all. Enjoy rock, country, blues, big band, and folk music everywhere you listen and lots of lobster and blueberries for savoring. You'll find enough bake, book and yard sales, horse and wagon rides, auctions, parades and carnival rides, air and car shows, arts and crafts to keep you smiling. Year round,
lodgings by the sea
and
relaxing spas
are there to help you slow down in between the activity.
For more fun activities, see Maine Events page
294 Crosby Brook Road Unity, ME Phone: 207-568-4142
September 22-24, 2017
Activities include horse, mule, cow, ox, dairy goat, sheep, llama, alpaca, rabbit, poultry and other animal exhibits and demonstrations; fleece and fiber related demonstrations in the Maine Fiber Farms Area; hayrides all weekend; vegetable garden parade for children; a country store with fair merchandise; live entertainment; folk arts tents; Indian basket making; stone working; fibre spinning. Time: gates open daily at 9 a.m.
O'Maine Studio, 58 Fore Street, Aura, Portland Company, and other locations Portland, ME Phone: 207-772-4994
October 17-22, 2017
Experience the flavors of Maine at Harvest on the Harbor. The three-day event will feature seminars, tastings, and exquisite dinners crafted by renowned chefs from Maine and afar. Major event include Flavors of Maine, Maine Lobster Chef of the Year, Harvest Happy Hour, Market on the Harbor, and Harbor Crawl. See website for details of events.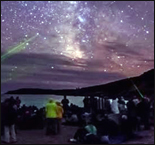 various locations Mount Desert Island and Acadia National Park, ME Phone: 207-801-2566
September 21-24, 2017
Entertainment, panel discussions, workshops, art exhibits, and science programs are on the agenda. There are opportunities for stargazing from different sites in the park. Indoor and outdoor events are planned. Highlights include night walks led by park rangers to observe the wildlife active during darkness, a special ecological program, a picnic with the planets and a photography workshop. See website for details.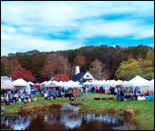 586 Wiscasset Road Boothbay, ME Phone: 207-633-4727
October 7-9, 2017
Every Columbus Day Weekend for nearly half a century the Boothbay Railway Village's Village Green has welcomed dozens of vendors of handmade items and fabulous food along with a wide variety of live entertainment. The sound of the train's steam whistle resonating throughout the crisp fall air reminds guests that this is not your typical craft show. Time: Saturday, 9 a.m.-5 p.m.; Sunday, 10 a.m.-4 p.m.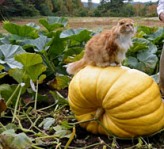 Townwide - consult website Damariscotta, ME Phone: 207-592-6184
October 7-9, 2017
A fun-packed weekend of events include the a pumpkin paddle boat relay and pumpkin motor boat regatta, a giant pumpkin weigh-off, pumpkin catapulting, pumpkin hurling, a giant pumpkin parade, a pumpkin derby, two dozen giant 600-pound decorated pumpkins lining Damariscotta's main street, children's activities, a pumpkin cooking contest, pie eating competition, a giant pumpkin drop, and Pumpkin Patch Express train rides from Brunswick to Rockland.
Schedule of events.
200 Block of Water Street Gardiner, ME Phone:
October 7, 2017
Restaurants and local food vendors from Gardiner and across the state will serve up a variety of interesting culinary dishes featuring local pork. Adding to the festivities, a line-up of favorite and emerging Maine bands will entertain throughout the day, along with a frozen T-shirt race, and the Maine rock, paper, scissors championship, and the Gardiner Beard & Mustache Competition. Time: 11:30 a.m. - 6:30 p.m. Admission: $20 to $50; designated drivers, $10; advance admission online is $15.
Tickets.
707 Shaker Road New Gloucester, ME Phone: 207-926-4597
October 7, 20187
Apples from Shaker orchards will be offered for sale along with cider, homemade apple fritters. Also, enjoy and buy seasonal mums and plants. Traditional craft demonstrations include Shaker-style broom making, wool carding, spinning, knitting, weaving, rug hooking, blacksmithing, dovetail woodworking demonstration. Free wagon rides all day. Free face painting for kids and gourd decorating! Rain or shine - all above activities will be in the Shakers' historic 1830 barns. Time: 10 a.m.-4:30 p.m. Admission: Free.
Boothbay Railway Village Boothbay, ME Phone:
September 30-October 1, 2017
Watch a butter churning demonstration and then taste the fresh butter on New England brown bread baked according to a 100 year old recipe. See how Dutch ovens were used for baking over open fires. Meet the museum's goats and other farm animals. Artisans, like quilters and blacksmiths, will be demonstrating, Guests are invited to take a hayride to a pumpkin patch and decorate pumpkins.
Short Sands Beach York, ME Phone: 207-363-4422
October 14, 2017
This festival includes a variety of activities, live bands, bean hole beans and 150 local food vendors and juried & marketplace crafters from all over the country. Live music from the Don Campbell Band andFriends and Dan Blakeslee / Dr. Gasp. Harvestfest also includes Kidsfest, horse and wagon rides, pumpkin stroll, storytelling, pony rides, roaming railroad and much more. Time: 9 a.m.-4 p.m.
Main Street and other locations Ogunquit, ME Phone: 207-646-2939
October 20-22, 2017
Weekend festival including Autumn Bazaar, Antique and Classic Car Show, Dogtoberfest Beach Stroll and Social, Great Pumpkin Patch Presentation, Whoopie Pie Eating Contest, Ogunquitfest Obstacle Course, River Rally, Autumn Bazaar, Children's Entertainment, Costume Parade, Dogtoberfest Pooch Pageant, Waiter Races, High Heel Dash and Walk-Off. . Admission is free.
Fryeburg Fairgrounds, off Route 5 near Route 302 Fryeburg, ME Phone: 207-935-3268
October 1-8, 2017
Fryeburg Fair offers livestock and farming exhibitions; woodsmen's field events on October 3, 2017; ox pulling; calf and pig scrambles; cooking contests; flower shows; crafts; art; a museum of farm equipment; the Little Red Schoolhouse built in 1835 and pari-mutuel harness racing. The Fair's Specialty Foods Pavilion offers innovative food products. The fireworks show is Friday at 9 p.m. General admission is $10 daily; children under 12 admitted free.
Sunday River South Ridge Base Area,15 South Ridge Road Newry, ME Phone: 207-824-5104
October 7, 2017
Watch couples compete in this Finnish-style race for the grand prize of the wife's weight in beer and five times her weight in cash. Also: kids pumpkin pie eating contest, New England corn hole championship, Blue Mountain arts and craft fair, wine tent, Sunday Bloody Sunday tent (dedicated to all things Bloody Mary), scenic chairlift rides, kids games and pony rides, wagon rides and live music.
Wells Reserve at Laudholm, 342 Laudholm Farm Road Wells, ME Phone:
September 30, 2017
Punkinfiddle is a family festival and a celebration of National Estuaries Day, with traditional crafts, hands-on learning, lively music, old-fashioned games, fun food, farm animals. Kids may build scarecrows, press apples, churn butter, decorate pumpkins, and play games. Artisans demonstrate crafts. Wells Reserve staff will explain why estuaries are important for sea life. Time : 10 a.m. to 4 p.m. Admission : age 17 and older, $7.
Smugglers Den Campground on Route 102 within Acadia National Park Southwest Harbor, ME Phone:
October 6-7, 2017
This fun fall festival includes great microbrews, wine and cheese tasting with wines from several countries, live music and a crafts tent with artisans from Maine and beyond. The event is held rain or shine under big tents. Wine Tasting is Friday, 4-6 p.m. Admission is $20. Brewfest is Saturday, noon to 5 p.m. Full admission is $35, for a souvenir glass and unlimited samples. Many vendors cannot accept credit cards or checks; please be prepared to pay cash at those booths.