Visit Maine botanical gardens and arboretums
611 York Street York Harbor, ME, 03911 Phone: 207-351-1075
Picture-perfect gardens surround coastal inn
At the elegant Tanglewood Hall, everywhere you turn, there is a floral feast for the eyes. Walk through the natural woodland gardens, admire the perennials and rhododendron from your rocking chair or hammock on the veranda, smile at the whimsical fountains. Catch the seasonal scents of daffodils and lilies, lilac and lupine, foxglove and rosa rugosa. At night, fairy lights twinkle throughout the property. With such beauty, you can't blame the innkeepers for wanting the gardens to continue past their doorstep. From flower themes in the artwork on the walls and cushions to handpainted floral themes on the floors and wallpaper, everything about the historic inn suggests walking in to a picture-perfect secret garden by the sea.
Highland Spring Road Lewiston, ME, 04240 Phone:
This 372-acre wildlife preserve is a project of the Stanton Bird Club for more than eight decades. Located high -- 510 feet -- above Lewiston, the sanctuary is a forested peak surrounded on three sides by urban and suburban development. The "Crag," as this property is locally known, is used by environmental biologists and others. Public recreation at Thorncrag includes birdwatching, picnicking, hiking, walking, snowshoeing, cross-country skiing, sledding, skating, nature photography. Dogs are prohibited.
Barters Island Road Boothbay, ME, 04537 Phone: 207-633-4333
New England's largest botanical garden features acres of spectacular ornamental gardens and stonework, waterfront and woodland trails, a beautiful visitor center with café and gift shop, and a shorefront Fairy House Village – all on 248 acres of coastal landscape. Special events and programs for all ages, year-round, include a house and garden tour, book fair, Maine Fairy House Festival, Kitchen Garden Series, college horticulture courses, and more.
Hours: Open year-round, daily, 9 a.m.-5 p.m. Visitor Center and Bosarge Family Educaton Center are open only on weekdays from mid-November through March.
Admission: Adults, $16; seniors, $14; children age 3-17, $8
Viles Arboretum
153 Hospital St. Augusta, ME, 04332 Phone: 207-621-0031
The Viles Arboreum has a collection of thousands of plants; six miles of trails across 224 acres of woods, fields, and wetlands; and a visitor center with meeting and conference space. The trail system provides access for collections, hiking and jogging, wildlife observation, bicycling and horseback riding, and cross-country skiing. Picnicking is allowed; carry all trash out. Pets allowed, but must be leashed. Owners must pick up pet waste.
Open: Daily, dawn to dusk, at no charge.
Information: http://on.fb.me/1g4VHb0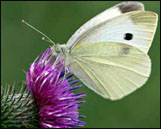 191 Main Street Southwest Harbor, ME Phone:
Charlotte Rhoades Park and Butterfly Garden on Mount Desert Island welcomes people to come and enjoy the butterflies and bring a picnic. It has been named Best Pocket Garden by the editors of Yankee Magazine, so you know you are in for a treat. From April to October, volunteers are available on Thursdays to tech visitors about the gardens and its inhabitants, Note: there are no restrooms or drinking water at the garden. The park closes at sunset.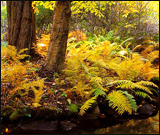 near the intersection of the Park Loop Road and Route 3 Mount Desert Island, ME Phone:
The Wild Gardens of Acadia in Acadia National Park reflect the typical habitats as found on Mount Desert Island. More than 300 native species are labeled to make identification easy in nine separate display areas. The garden is open year round and is located at the Sieur de Monts Spring and Nature Center, 2 miles south of Bar Harbor near the intersection of the Park Loop Road and Route 3 on Mount Desert Island. There is no entrance fee.