Visit Maine resorts at beaches, lakes, mountains for a luxury vacation
Maine resorts are located along the coast, in beautiful places like Bar Harbor, Rockport, Boothbay, Ogunquit, Kennebunkport, Sebasco, and Wells; in the western mountains near Jackman. These
beach and ocean resorts
specialize in luxury, offering
spa services
, golf, water sports, and fine dining. Choose from one of these
waterfront lodgings
to stay for a great all-in-one vacation or weekend getaway for families with children, couples, and people who love the outdoors.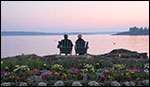 191 Shore Road, P.O. Box 409 East Boothbay, ME, 04544 Phone: 207-633-4200 Toll-Free: 800-552-5554
Settle in and let the ocean and Maine's coast take over
This scenic seaside resort has everything you need in a Maine coast vacation - stunning ocean views, an idyllic setting, and proximity to charming Boothbay Harbor's shops, restaurants and attractions. Stay in traditional rooms or more modern rooms in an old farmstead with picture windows, porches, and balconies to enjoy magnificent ocean sunsets. You'll enjoy a free hot buffet breakfast, WiFi, private bath, cable TV, mini refrigerator and AC. Cottages and suites allow you to spread out and some feature full kitchens. The area's largest oceanfront pool is here and breakfast and dinner are served daily and deliciously in the on-site restaurant, one of the Boothbay area's finest. Enjoy harbor cruises, whale watches, vintage train rides, museums and much more.
On Birch Island in Attean Lake Jackman, ME, 04945 Phone: 207-668-3792
A wildly scenic mountain resort vacation
Set in the middle of a picturesque mountain lake in the majestic Moose River Valley is this family owned lodge known as a haven for vacationers and outdoor enthusiasts. Established in the late 1800's, the family heirs have retained the impeccable service, fine food and comfortable accommodations it's come to be celebrated for. Relax in 1-3 bedroom cottages that sleep up to eight and feature full bath, tub-shower combinations, private porches, wood burning fireplaces, and kerosene and gas lamps. Your unspoiled surroundings are wildly scenic with 42 untamed islands and miles of shore line to explore. Hearty breakfasts, picnic lunches, cookouts and fine dining will keep you well fed after adventurous days spent hiking, canoeing, kayaking, fishing and savoring the outdoors. Day trips to Quebec and whitewater rafting await.
95 Ocean Avenue Kennebunkport, ME, 04046 Phone: 207-967-4050 Toll-Free: 800-552-5651
The Nonantum delivers one of the finest Maine resort experiences.
Experience the Maine of yesterday at our seaside resort on the picturesque shores of the Kennebunk River. Established in 1883, this enchanting Kennebunkport hotel resort features elegantly appointed rooms, private baths, fine dining, free WiFi, heated pool, recreational activities and service reminiscent of days gone by. Scenic Lobster boat tours, sailing and fishing excursions set forth daily from our marina during the season. The trolley stops out front waiting to whisk you from shop to gallery to beach. Dedicated to providing our guests with the highest quality service, we will assure that your vacation in Maine is everything you dreamed it would be. Nonantum Resort is the place to stay when you are looking for lodging with Victorian Charm and Contemporary Amenities. Nonantum is open seasonally, mid-April to mid-December.
Mid-Coast Maine on Casco Bay Sebasco Estates, ME, 04565 Phone: 207-389-1161 Toll-Free: 877-389-1161
Pamper yourself and unwind at Sebasco Harbor Resort
Sebasco Harbor Resort has everything you could desire while vacationing along Maine's coast. It's a place to pamper yourself and unwind. Play golf on our picturesque and challenging nine-hole course. Or relax with a massage or a facial at our Fairwinds Spa. Swim in our saltwater pool. Our two great restaurants focus on serving organic, locally-grown foods purchased from Maine farmers and fishermen. At our elegant Pilot House enjoy lobster carbonara or filet mignon. At the more casual Ledges, try a portobello panini or a lobster roll. We also offer special meals during the week, like our Maine lobster bake, where we serve lobster, mussels, clam chowder, and blueberry pie. We offer lots of activities, including morning yoga, cooking classes, tennis, croquet, volleyball, and canoeing.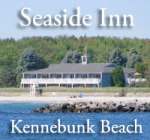 80 Beach Avenue Kennebunk Beach, ME, 04046 Phone: 207-967-4461 Toll-Free: 800-967-4461
Oceanfront - Directly on the Beach
Oceanfront Inn directly on quiet section of Kennebunk Beach. The only Kennebunk Inn directly on the Beach! Walk to Kennebunkport's Famous Dock Square shops, boutiques and restaurants. Sea kayaking, lobster boat tours, whale watching, fabulous sunrises and sunsets from your room! Surfing, wake boarding and kayaking right out your door. Ocean view Hot Tub. Bicycles. The Seaside Inn is open year round and includes breakfast daily in the 1850 Boat House. Great values with our special Off-Season Packages in our Oceanfront Inn. View live beach cam on our web site. 9th Generation Family Innkeepers since 1667. Kennebunkport's premier beachfront address. A memorable location and experience directly on the beach. Maine Environmental Leader award.
123 Eden Street Bar Harbor, ME, 04609 Phone: 207-288-9723 Toll-Free: 800-234-6835
Welcome to the Regency for the best in resort lodgings
The Bar Harbor Regency Hotel offers deluxe oceanfront accommodations featuring more than 278 luxurious rooms and penthouse suites, many of which showcase spectacular views of the ocean and offshore islands. With three distinct dining areas and numerous on-site activities situated on our beautiful grounds, you will enjoy the accommodations of a first rate resort hotel. Relax in our ocean side pool as you enjoy an afternoon sandwich and cocktail from our Splash Pool Bar, a perfect way to spend time on a romantic weekend getaway. Enjoy a traditional Maine dinner at Stewman's Lobster Pound and new for summer 2012, La Bella Vita Ristorante! The Bar Harbor Regency will exceed your vacation expectations.
261 Point Sebago Road Casco, ME, 04015 Phone: 207-558-8000 Toll-Free: 800-655-1232
At this Sebago Lake resort, they dare you to be bored
For more than four decades, the owners of Point Sebago have been assembling the finest programs and amenities for guests who come to kick back and enjoy being in a tent, comfy cottage, luxurious lodge or park home near the shores of Lake Sebago. Whether you want to relax on a sandy beach, hike among the pines, tackle an award-winning 18-hole golf course, or just enjoy s'mores by the campfire or a romantic dinner at the Lakeview Restaurant, the 775-acre resort has it all. On the water, you can take out a canoe, fish for salmon or go on a sunset cruise in a pontoon boat. Resort entertainment includes live music, pub trivia and Broadway-caliber shows.
1373 Post Road Wells, ME, 04090 Phone: 207-646-1100 Toll-Free: 800-444-8862
A beautiful eleven acre year round resort
We are situated on eleven acres bordering the Rachel Carson Wildlife Preserve and tidal salt marsh. Our lodging location is the perfect spot and place to stay for those who enjoy quiet pleasures such as watching the Great Blue Herons while being in close proximity to miles of sandy beaches and rocky coastline, factory outlets, antique shopping, excellent seafood restaurants, golfing, whale watching, and deep sea fishing. Village by the Sea is an all-suites resort located near Wells Beach, between Ogunquit and Kennebunkport. All of our spacious units are one and two bedroom suites that have all the comforts of home including a living room, dining room, fully equipped kitchen, 1 or 2 bedrooms and, in most cases, 2 baths. Lodging at our facility offers a variety of meeting spaces perfect for your Maine coast wedding, anniversary, birthday or meeting.

Ocean Avenue Kennebunkport, ME, 04046 Phone: 207-967-5457 Toll-Free: 800-337-4862
Affordable Lodging in Kennebunkport
Affordable lodging in Kennebunkport. Kennebunkport's only resort with indoor & outdoor heated pools, hot tubs, sauna and fitness center. Deluxe accommodations in a quiet wooded setting, short walk to ocean. Located on Ocean Ave, Kennebunkport 1 mile to Walker's Point (President Bush Summer Home). All rooms with two 2 queens or 1 king. Free WiFi, AC/Heat, CCTV, mini fridge, coffee maker, deck or patio. Spring, Fall, and Winter Getaway Packages. All rooms include deluxe Continental Breakfast. On the Trolley Route. Kids 12 & Under Stay Free. AAA 3-Diamond. Groups Welcome. Large Function Room. Open Year Round. Kennebunkport's Affordable Year Round Resort.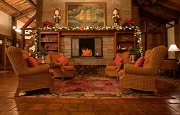 220 Warrenton Street Rockport, ME, 04856 Phone: 207-594-2511 Toll-Free: 800-341-1650
Just south of Camden, Maine, cradled between lush green hills and the blue waters of Penobscot Bay lies the Samoset Resort, a perfect retreat for a romantic getaway, family vacation, or group outing. A legendary landmark, the recently restored Samoset Resort continues a tradition of gracious hospitality and service reminiscent of a bygone age. The 230-oceanside-acre resort offers championship golf, exquisite dining, luxurious guest rooms and first-class resort amenities for your Maine vacation. To name a few - our stunning free form outdoor pool and bar, Italian La Bella Vita Ristorante, Enoteca Lounge, Spa, Guest Cottages overlooking the ocean, and the newly enhanced Samoset Kids Club will make a vacation at the Samoset one you won't quickly forget.
88 Grandview Avenue Boothbay Harbor, ME, 04538 Phone: 207-633-4152 Toll-Free: 800-553-0289
The quintessential Maine resort experience, the Spruce Point Inn offers modern day travelers a chance to experience the simple, carefree elegance of times gone by. Minutes from bustling Boothbay Harbor, the resort occupies a secluded peninsula on the rocky coast of Maine. Lobster boats and windjammers ply their trade in cool ocean waters, while guests relax by the resort's saltwater or heated freshwater pool, play croquet and tennis, get lost in a book or enjoy fine cuisine prepared by the inn's award-winning chef. Choose from a variety of lodging possibilities: the historic waterfront inn, charmingly restored summer cottages, contemporary lodges and woodland condominiums. Take a romantic weekend getaway as a couple or even plan a whole family vacation and come experience the natural beauty of our surroundings and our ongoing commitment to preserving our environment; certified by the state of Maine as an environmental leader.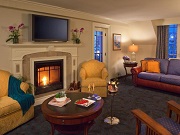 55 West Street Bar Harbor, ME, 04605 Phone: 207-288-5033 Toll-Free: 800-328-5033
A place to stay on the ocean in downtown Bar Harbor
Located in lovely downtown Bar Harbor, ME, and just moments away from Acadia National Park, the Harborside Hotel, Spa & Marina offers breathtaking views of Frenchman's Bay. With the finest guest accommodations and unsurpassed hospitality, Harborside is the perfect lodging destination for family vacations, romantic getaways, weddings, and business conferences. The hotel has 187 deluxe guest rooms and suites. Each room includes a semi private balcony, luxurious linens and your choice of king or two double beds. Our deluxe guest rooms have the added features of marble bathrooms, flat panel televisions and the finest amenities available. For the utmost in superior accommodations, The Harborside Hotel, Spa & Marina offers deluxe studios, and one, two, and three bedroom suites.
67 Atlantic Highway Lincolnville, ME, 04849 Phone: 207-789-2000
Maine resort in a midcoast natural paradise
This unique midcoast resort offers much in the way of indoor amenities and comforts and outdoor pleasures. Set on 387 scenic acres of mountainside terrain overlooking Penobscot Bay, you'll find fully furnished one, two or three bedroom cabins, cottages and vacation rentals with screened in front porch plus 1-2 baths, kitchen with refrigerator, stove, microwave, plus cable television and wireless internet access. There are nature trails, four season recreational activity, and a fitness and recreation complex with sports, games and a video arcade for the whole family. The Point Lookout conference center provides space and special features for meetings and group gatherings. The quaint villages of Camden Belfast, Rockland and Bar Harbor are nearby for great shopping, dining and entertainment.
Newport Drive Bar Harbor, ME, 04609 Phone: 207-288-3351 Toll-Free: 800-248-3351
A century and more of lodging grace, elegance and comforts
Opened in 1887 and known as the Oasis Club, this magnificent resort welcomes you to the rocky Maine coast with casual elegance and spectacular ocean views. Set on eight lush acres with a one-half-mile shorefront walking path, you'll enjoy superior hospitality, service and timeless charm. Harborside in the heart of iconic Bar Harbor, you're within easy walking distance to unique shops, art galleries and waterfront activities. Today you'll find extensive renovations, new décor and a menu of amenities in superior and deluxe rooms and suites, elegant dining and rejuvenating spa services. In season activities feature a heated pool and Jacuzzi, yoga by the Bay, programs for kids, food and wine tastings and guided tours of the Inn's history and property.