Mid Coast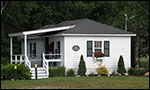 191 Shore Road, P.O. Box 409 East Boothbay, ME, 04544 Phone: 207-633-4200 Toll-Free: 800-552-5554
Cozy cottage lodgings in a historic summer colony
Slip away to this ocean side resort and into your own cottage with coffee bar, compact-fridge, and microwave. Choose from one room cottages in a quiet setting and distant ocean views to a duplex cottage with a common porch, living area and separate bedroom. The two room cottage offers a private porch, living room and separate bedroom. You'll also find cottages and suites with full kitchens available for weekly rentals one, a two-bedroom single level cottage with direct ocean views, private porch, living room with gas fireplace, double pull-out sofa, kitchen and dining area. Enjoy the area's largest ocean side pool, whale watches, lighthouse tours, rail adventures and more. You're near quaint shops, antiques and restaurants in picturesque Boothbay Harbor.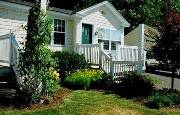 8 Country Inn Way Rockport, ME, 04586 Phone: 207-236-2725 Toll-Free: 888-707-3945
A comfortable and cozy cottage on Maine's mid coast
Could there be a better vacation than one spent in a cozy cottage on the Maine coast? At the Country Inn at Camden-Rockport, we've got eleven cottages -- some with one king bed, some with two queen beds -- available in the warmer months. Many feature trundle beds as well. For your comfort, cottages include a number of amenities, including air conditioning, complimentary WiFi, a TV with DVD player, in-room coffee service, microwave, refrigerator, wet bar, a private deck or patio area, an iron an ironing board, voicemail, wake-up calls, free unlimited local and long distance calls, and all-natural bath products. The Country Inn boasts a heated indoor pool, dry sauna, hot tub, fitness center, and a spa where you can enjoy a soothing massage or other treatment.
67 Atlantic Highway Lincolnville, ME, 04849 Phone: 207-789-2000
Rough it in comfort and casual elegance
Stay in Maine mid-coast splendor in authentic one, two or three bedroom Maine Pine cabins and cottages. Set on picturesque Penobscot Bay near Camden, Belfast, Rockland and Bar Harbor, each lodging has charming rustic décor, screened in porches with Adirondack chairs, cozy amenities, and spacious layouts perfect for getaways and extended stays. You'll find electric heating and air conditioning, complimentary wireless internet access, gas fireplaces, kitchenette or full kitchen, and cable television with DVD or VHS. Some cabins offer individual driveways. Dog-friendly cabins are available for a fee of $50 and cribs, cots, gas grills and fire pits are also available at an extra cost. Enjoy the 3.8 mile hiking trial, the fitness and recreation center, and the private beach.
Mid-Coast Maine on Casco Bay Sebasco Estates, ME, 04565 Phone: 207-389-1161 Toll-Free: 877-389-1161
You'll love a Maine cottage with a crackling fire
Is there a better way to experience Maine than with a vacation in a seaside cottage? At Sebasco Harbor Resort, we've got more than 20 cottages, most of them one-of-a-kind, scattered about our 550 acres. All are near our stretch of rock-bound coast. Each has its own charms. Bayview is located at the edge of the pool lawn and offers spectacular views of Sebasco Harbor. From the private patio you can watch boats in the harbor and spectacular sunsets over the water. The cottage features two bedrooms, two baths, a living room, and a kitchenette. Quaint Birch Bark is perfect for family vacations. It includes two bedrooms, one bathroom, a kitchenette, and a cozy living room with a fireplace. Dogs are allowed.
88 Grandview Avenue Boothbay Harbor, ME, 04538 Phone: 207-633-4152 Toll-Free: 800-553-0289
The quintessential Maine resort experience, the Spruce Point Inn offers modern day travelers a chance to experience the simple, carefree elegance of times gone by. Minutes from bustling Boothbay Harbor, the resort occupies a secluded peninsula on the rocky coast of Maine. Lobster boats and windjammers ply their trade in cool ocean waters, while guests relax by the resort's saltwater or heated freshwater pool, play croquet and tennis, get lost in a book or enjoy fine cuisine prepared by the inn's award-winning chef. Choose from a variety of lodging possibilities: the historic waterfront inn, charmingly restored summer cottages, contemporary lodges and woodland condominiums. Come experience the natural beauty of our surroundings and our ongoing commitment to preserving our environment; certified by the state of Maine as an environmental leader.