Walking & hiking is an exercise in natural beauty in Mid Coast Region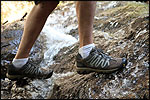 115 Elm Street Camden, ME, 04843 Phone: 207-236-4839 Toll-Free: 800-422-4964
Stay with us and hike where mountains meet the sea
If you enjoy seeing the world on foot, then Camden, Maine - where the mountains meet the sea - is the ideal vacation spot for you. And Cedar Crest Inn is the place to stay. We're a high-end motel located off US Rte. 1, with easy access to all sorts of trails. We're just a 15-minute walk from Camden Village, full of unique shops and restaurants, with both working and pleasure boats setting the scene for picturesque views. Climb in Camden Hills State Park, and take in panoramic views of the area, including Megunticook Lake. Or head to the Merry Spring Nature Center, a unique sanctuary where horticulture and nature are combined. Interpretive trails lead all through the 66-acre estate. When you're finished hiking, return to the comfort and luxury of Cedar Crest.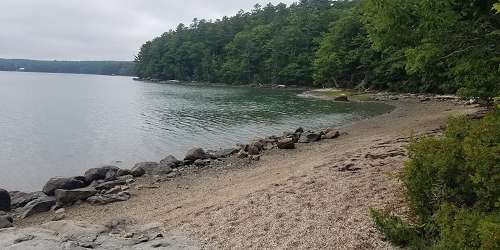 River Road Newcastle, ME Phone:
Dodge Point, on the western shore of the Damariscotta River, has 8,000 feet of frontage on the Damariscotta River with small sand and pebble beaches, vistas from the river shore, and freshwater ponds. Four easy-to-moderate trails crisscross the property: Old Farm Road Trail (2 mile loop, easy; Ravine Trail (1.2 miles, moderate; Shore Trail (1.5 miles, easy; Timber Trail (0.8 miles, easy). Take the interpretive trail that starts at the Old Farm Road and make sure you explore the Shore Trail for the best views.
Trail map.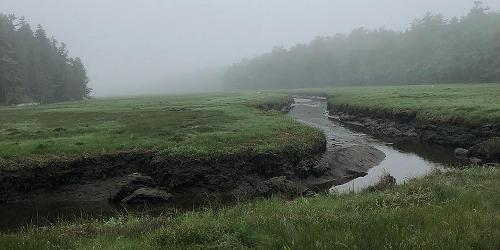 Morse Mountain Road Phippsburg, ME Phone: 207-786-6202
This conservation area includes Morse Mountain and the upland edge of undeveloped and unspoiled Seawall Beach. The conservation area is managed by Bates College. The public is invited to walk during daylight hours. The hike is not difficult -- Morse Mountain which is only 177 feet above sea level. The walk is two miles each way on a partially paved road. There are hills to get to the peak, but then the rest is mostly downhill to the beach. You will travel through woodlands, salt marshes, up Morse Mountain to an overlook, and on to Seawall Beach. Take water and bug repellent. No services. No dogs, fires, or camping gear allowed.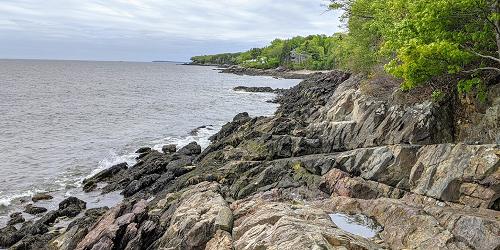 280 Belfast Road Camden, ME, 04843 Phone: 207-236-3109
Park on the top of Mount Battie has beautiful views of the Bay; camping; hiking; bird watching
Nice trails allow plenty of opportunities for hiking, horseback riding, and, in winter, cross-country skiing and snowshoeing. See
full description
of Camden Hills State Park.
To enjoy the gorgeous views of Maine Midcoast and Casco Bay near Camden, start at 2 Elm Street and walk along Bay View Street to Laite Beach, with views of the harbor and Curtis Island Lighthouse. Continue on Bay View to Seaview Cemetery and take a left onto Chestnut Street. Soon you will pass Aldermere Farm, a breeder of Belted Galloway cattle. Continue and take a left onto Calderwood Lane and watch look for stunning views of Casco Bay. Turn right onto Chapel Road, which passes Vesper Hill Chapel, with its lovely gardens.
Turn onto Continue down Chapel Road and turn right onto Beauchamp Road, which sticks close to shore of Rockport Harbor. From Beauchamp, you will connect to Mechanic Street. Follow this to the end. To return to Camden, take a right at the end of Mechanic Street and back into Camden Village. This 6-mile walk through the beautiful seaside village of Camden was adapted from www.camdenmaineexperience.com with our thanks.
Fort Point State Park Cape Jellison Road Searsport, ME Phone: 207-941-4014
Park on a peninsula offers picnicking with waterfront views; bicycle path, boating & fishing; lighthousse
Nice walking trails with beautiful views of Penobscot River from this park on a peninsula. See
full description
of Fort Point State Park.