Mid Coast Maine's nature and science centers help you discover the state's beauty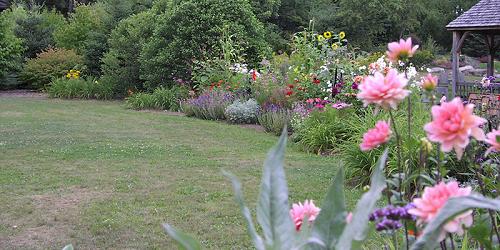 Conway Road Camden, ME, 04849 Phone: 207-236-2239
This nature preserve offers visitors ample opportunities to observe gardens of wildflowers and wildlife, as well as hiking and cross-country ski trails.
Hours: Daily from dawn to dusk. No charge.
Meadow Road (off Route 24) Brunswick, ME, 04011 Phone: 207-725-6009
This beach is also a nature preserve, and offers ample opportunities to observe Maine wildlife. There is a lifeguard on duty. open mid-May-mid-September.
Maine State Aquarium
194 McKown Point Road West Boothbay Harbor, ME, 04575 Phone: 207-633-9542
The design of this museum resembles the rocky coast of Maine. Interactive displays encourage discovery learning. The aquarium is home to extraordinary lobsters of all sizes and colors. Colorful marine life can be seen in the Downeast tank. At center stage is an 850-gallon tank for sharks and skates, where kids and parents can pet a live shark. At the elevated touch tank, visitors can feel the spiny skin of a sea urchin. Hours: Daily, 10 a.m.-5 p.m.; Memorial Day weekend through Columbus Day weekend. Admission: Adults age 13 to 65, $5; seniors age 65 and older, $3; youth age 3-12 with adult family member, $3; children under age 2, free.
Moose Point State Park
310 West Main Street (U.S. Route 1) Searsport, ME, 04940 Phone: 207-548-2882
A fabulous state park where there is snowmobiling and a rocky beach that can be walked. There is swimming and seals, picnic benches, and the entire park is beautiful--plenty of hiking places. Open Memorial Day-Sept. 30.
Moseman Park
In the center of the town and at the water's edge.