Midcoast farmers markets will help you find fresh local foods
Waterfall Arts, 256 High Street Belfast, ME Phone:
This market features delectable treats like savory or sweet crepes from Enchanted Kitchen, whole grain baked goods, Maine yogurt and cheeses, and ready-to-go gourmet meals! Something for everyone's taste. Hand-crafted gifts and live entertainment make this market a delightful way to spend the morning.
Winter Dates and Hours: Fridays, 9 a.m.-1 p.m.; November through March at Aubuchon Hardware, 231 Northport Avenue, Route 1.
Summer Dates and Hours: April through October on Fridays, 9 a.m.-1 p.m.

Merrymeeting Grange, 27 Main Street Bowdoinham, ME, 04008 Phone: 207-666-3936
Local strawberries, mixed vegetables, grains, popcorn, other fruit in season, seedlings, crafted soaps and lotions, grass-fed beef, lamb, organic goat, organic broiling chicken, organic geese, range free eggs/organic eggs, pelts, fleeces and felted items, sugarcoated caramel, sauces for ice cream and other toppings and fudge, pie, biscuits,and other pastry, herbs.
Dates and Hours in 2017: Saturdays, 8:30 a.m.-12:30 p.m. from June-October.

Unity Community Center, 32 School Street Unity, ME, 04988 Phone: 207-487-5056
Unity Market Day is an active farmers market partnered with other events to create a weekly celebration of rural living in the Unity community. Vegetables, baked goods, meats, and much more are available for sale from local farmers.
Dates and Hours in 2017:Saturdays from May 6 thru November 18, 9 a.m. – 1 p.m.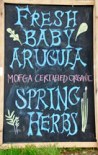 Harbor Park, 275 Main Street Rockland, ME Phone:
Rain or shine, get your fill of organic produce, farm dairy products, meat, baked goods, and maple products, not to mention hand made crafts and fresh Thai food.
Dates and Hours: early May 11 to late October on Thursdays, 9 a.m.-1 p.m.
On the Town Common, 1 Boothbay Drive, Route 27 Boothbay, ME Phone: 207-882-6374
This market features local fare like fruits and vegetables, fresh, local meat and dairy products, cut flowers, fiber goods and other craft items. Rain or shine.
Dates and Hours in 2017:Thursdays, 9 a.m.- noon; from May 12 - October 6.

116 Washington Street - Route 105 Camden, ME, 04843 Phone: 207-342-2592
Camden Farmer's Market is the place to find fresh local dairy products, meats, and refreshments aplenty. This event highlights sustainable farming practices, too.
Dates and Hours in 2017: Saturdays from May 13-October 28, 9 a.m.-noon ; Wednesdays from June 21-September 27, 3:30-6 p.m.

Waterfront Park, Commercial Street Bath, ME, 04530 Phone: 207-512-2234
This market and its gorgeous waterfront setting make for a lovely day of shopping. Here you'll find vegetables, baked goods, organic dairy products, honey and more. Sip some fresh coffee as you discover the flavors of Maine.
Dates and Hours in 2017:Saturdays 8:30 a.m.-noon; from May 11 to October 26.