Greater Portland & Casco Bay have wonderful natural beauty to accent your wedding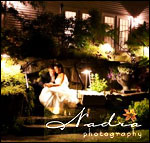 162 Main Street Freeport, ME, 04032 Phone: 207-865-9377 Toll-Free: 800-342-6423
The special accents of a New England wedding!
Your wedding day. Memories will long linger. Of a place, a setting, good friends and family, of food and drink, of love expressed. And the special touches that the Harraseeket Inn will lend to celebrate your future together. We can help you plan and take the worry out of your day with the services of an experienced wedding coordinator. Pricing is calculated on a per-person basis with a minimum guarantee of 100 guests. With stunning backdrops in a natural New England paradise, our family owned Inn has old Maine charm and modern conveniences to ensure that your wedding day is everything you wish it to be. Planning a smaller affair? Call us and find out more about our wedding packages and options.
22 McKinley Court Portland, ME, 04109 Phone: 207-805-9836
A scenic and majestic venue for your next event
Sail across a scenic notch of Casco Bay for your special celebration or wedding at Diamond's Edge Restaurant. Just a short walk from the Inn at Diamond Cove on Great Diamond Island, here is a dynamic and scenic gathering place for you and your guests. Three different event facilities in one location offer a high level of service and great island cuisine to groups from 20-200. Corporate outings, weddings and birthday or anniversary celebrations can be planned and executed easily to make them successful and fun. The Inn offers 44 deluxe rooms and suites, three meals a day, an outdoor pool and romance, history and fun at your doorstep. Call to learn more about wedding packages, custom quotes, catering ideas and a preferred vendor's list for your next celebration.