Maine inns in Mid Coast Region place you in comfort & natural beauty
Inns in Midcoast Maine towns, including towns of Rockland, Camden, Brunswick, Boothbay, and Bath, are smaller, sometimes in historic homes, and they are closely tapped in to the local atmosphere, customs, history, and attractions. The strong point of many ME inns is their individual, personalized service. Innkeepers are usually pleased to offer additional small services and to give guests the lowdown on local dining and entertainments. Inns may have onsite restaurants, and they are fully equipped with creature comforts like television and Internet access.
24 Main Street Camden, ME, 04843 Phone: 207-236-4325 Toll-Free: 800-336-4325
Mid Coast style and hospitality
In a town considered among the most culturally rich and diverse in all of Maine there is a lodging to match its charm and style. This outstanding AAA 3-Diamond boutique hotel offers 36 guestrooms and suites of abundant light and space with old world architectural remnants and modern comforts and service. A touch of elegance at every point, you'll find luxurious bedding and special bath amenities, gas fireplaces, private balconies, high speed wireless internet and Keurig coffee and tea brewing systems. Enjoy an in room spa service, fitness room, complimentary buffet breakfast, and even a pampered pooch program. Abundant fine dining is yours in the towns of Camden and nearby Rockport and Rockland and the year-round recreational options, great shopping and cultural activities will satisfy the most discerning of tastes.
Visit our sister properties - 16 Bay View - Grand Harbor Inn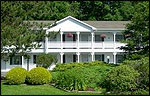 115 Elm Street Camden, ME, 04843 Phone: 207-236-4839 Toll-Free: 800-422-4964
Come see the real Maine from our rockbound coast
There's no better way to experience the coast of Maine than a getaway to Cedar Crest Inn in Camden. We're a high-end motel just 15-minutes walking distance from Camden village, perhaps the most picturesque downtown in Maine. Enjoy breakfast, lunch, and dinner at our Elm Street Grille - we've got a fresh lobster with your name on it! Friday nights you'll hear free jazz. Our rooms are super-comfortable, with free cable and WiFi, which is great because you'll want to relax after your busy day. Plan a day-trip to nearby Acadia National Park, perhaps the most popular park on the East Coast. Head to Lake Megunticook for a swim. Take a cruise exploring the beautiful rock-bound Maine coast. Enjoy hiking, biking, sailing and so much more!
22 Commercial Street Boothbay Harbor, ME, 04538 Phone: Toll-Free: 800-628-6872
Enjoy Maine's rustic seacoast and more at Fisherman's Wharf Inn
Fisherman's Wharf Inn in Boothbay Harbor is a great place to enjoy Maine's rustic seacoast. Our 54 guest rooms -- including six two-room suites -- offer private balconies with spectacular views of the waterfront, the harbor's famous footbridge, and the mouth of the harbor. Among the amenities: free WiFi, cable TV, use of our fitness room, and complimentary breakfast. You'll also enjoy fabulous views from our dining room or pub. Or bask in the summer sun while you dine on our outside deck. There's plenty to do here, too. Boothbay Harbor offers great restaurants, quaint shops, and galleries, all just a short walk from the Inn. Nearby attractions include the Maine State Aquarium; the historic Boothbay Opera House; and the Coastal Maine Botanical Gardens.
22 High Street Camden, ME, 04843 Phone: 207-236-9636
Finding genuine hospitality in a setting with plenty to do
The Maine Stay Inn in lovely Camden is a friendly place. As Frommer's travel guide has put it, here you'll find "genuine hospitality." Guests are well taken care of, whether relaxing for a stay or enjoying the inn as a home base. Numerous itineraries have been prepared for you for day trips, such as to Monhegan Island and Acadia National Park. Arrangements can be made to explore Penobscot Bay in a chartered boat, or take cooking classes at nearby Saltwater Farm. Or you can have fun closer even closer by -- from leisurely pleasures such as antiquing or sunning yourself on a beach, to more energetic activities, such as golfing or hiking. Whatever your pleasure, you'll find it here.
80 Commercial Street Boothbay Harbor, ME, 04538 Phone: 207-633-4434
Plan your next getaway at our waterfront inn
Our comfortable guestrooms feature air conditioning, cable TV with 42 inch flat screen television, telephone with voice mail and free local phone calls, hair dryer, refrigerator, Keurig coffee maker and personal amenities. Complimentary continental breakfast is included. Wi-fi is available throughout the property, and a lobby computer with high speed DSL is also available for guest use. We are open from late April to early November, and staff is available year round for reservations and information. Ask about our all-inclusive vacation packages featuring accommodations, meals and other activities.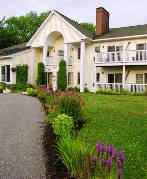 8 Country Inn Way Rockport, ME, 04586 Phone: 207-236-2725 Toll-Free: 888-707-3945
A relaxing country inn where mountains meet the sea
Country Inn at Camden-Rockport is a place on Maine's rockbound coast where the pace slows and the mind rests. We offer one-king and two-queen suites year 'round in our main building, and in the warmer months one-king and two-queen cottages as well. We're located on wooded grounds between Camden -- where the mountains meet the sea -- and Rockport along Rte. 1, allowing easy access for day trips to Freeport, Bar Harbor, or Acadia National Park. We offer a heated indoor pool, a hot tub, a fitness center, and a spa where soothing massage treatments are available. Awake to a complimentary breakfast buffet that includes cereals, fresh fruit, bagels, quiche, waffles drizzled with Maine maple syrup, yogurt, and coffee or tea. Discover the coziness of a family friendly inn in one of most scenic locations in Maine.