Augusta Kennebec farmers markets will help you find fresh local foods

in winter at the Masonic Hall on Water Street; in summer at Somerset Gristmill (old jail) at Court and High streets Skowhegan, ME Phone:
This is a year-round market with seasonal changes in hours. At this local market you'll find cut flowers, organic and natural meats (beef, pork, chicken, buffalo, goat), eggs, organic milk and cheeses, cider, soaps and body care products. Music and events each week include a kids event area. Enjoy the tastes, sights, and sounds of scenic Maine. This market accepts credit cards. Email: skowheganfarmersmarket@gmail.com.
Summer Location, Dates and Hours: Somerset Gristmill at Court and High streets, May-October on Saturdays, 9 a.m.-1 p.m.
Winter Location, Dates and Hours: Masonic Hall on Water Street, November-April on the first and third Saturdays of the month, 11 a.m.-1 p.m.

Mill Park Pavilion, 1 Water Street at Bond Street Augusta, ME Phone: 207-626-2305
Along the scenic Kennebec River guests will find a wide selection of fresh, high quality vegetables, meat, dairy products, and other farm-raised products. Talk to the vendors, who are always helpful and willing to answer questions about gardening, recipes, nutritional information.
Dates and Hours: Tuesdays year-round; summer hours are 2-6 p.m.; winter hours are noon-5 p.m.
81 Main Street (Route 201) in the Nazarene Church parking lot Fairfield, ME Phone: 207-474-0476
This market features an array of items like sweet corn, berries, flowers (fresh and dried), plants and seedlings, wool, honey, beeswax, and other local fare.
2017 Dates and Hours: Wednesdays, 2-6 p.m. and Saturdays, 9:30 a.m.-1:30 p.m.; mid-May to mid-June for seedlings, plants, and baked goods; mid-June to October 31 for all farm products.
Town office parking lot, 17 Highland Avenue Winthrop, ME Phone: 207-446-2899
At this Maine market, local farmers offer you their best seedlings and foods, some conventionally grown, some certified organic. Several bakers provide breads and sweets. Delicious!
2017 Dates and Hours: May through October on Saturdays, 9 a.m.-1 p.m.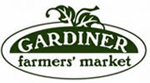 The Common, 1 US Route 1 (corner of School Street and Dresden Avenue) Gardiner, ME Phone: 724-630-3117
Highlights of this Kennebec River region market include specialty foods, gourmet treats, and local produce. Also: vendors, live music, a kids' club, frequent buyer program, SNAP benefits match program and guest vendors alongside our weekly 19 regular vendors with items from art to zucchini.
Dates and Hours: Wednesdays, 3-6 p.m.; summer market is June through August; fall market is September through October
Summer: along Common Street in Castonguay Square; winter: Dean Conference Room in Thayer Hospital Waterville, ME Phone:
From freshly baked breads, to artisan cheese, to fresh meats and produce, this market has it all, and you'll find something new every time you stop by. Rain or shine.
Dates and Hours: Summer market is last Thursday in April to Thursday before Thanksgiving on Thursdays, 2-6 p.m.;
Winter market is December to April on first and third Thursdays, 2-5 p.m.
137 Main Street (Route 27) Belgrade, ME Phone:
At this summer market, you'll find fresh, locally grown produce, cheeses, meats, jams, and plenty of ready-to-eat treats! This market also features vendors that sell their yarn & needlework, woodcrafts, and more.
2017 Dates and Hours: June 16-September 8 on Sundays, 8 a.m.-1 p.m. and Thursdays, 2-6 p.m.