Maine Reopening 2020
---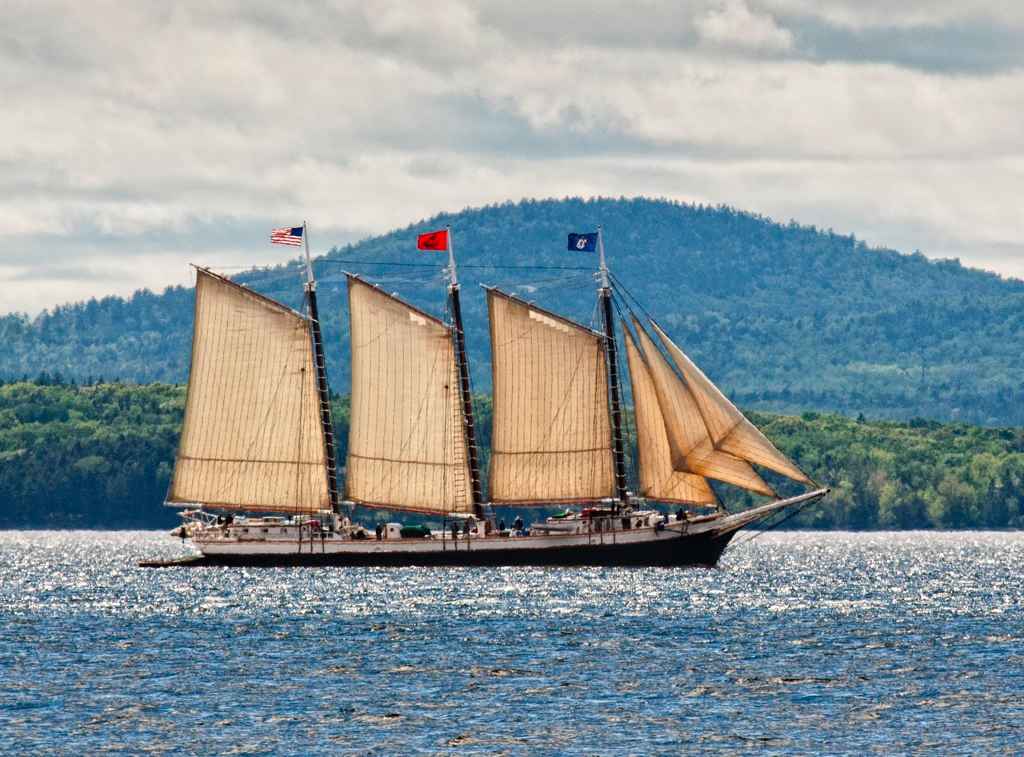 Visitors are asked not to travel to Maine if they are displaying symptoms of COVID19, and are advised not to travel to Maine if they are travelling from cities and regions identified as COVID-19 "hot spots," including, Detroit, Chicago and New York City. Residents of New York, New Jersey and Connecticut should refrain from travel to Maine.
See reopening conditions for
Connecticut
,
Massachusetts
,
New Hampshire
,
Rhode Island
,
Vermont
.
Latest News
---
Posted here June 10:
Maine will have two options for visitors from other states: 1) getting a recent negative COVID-19 test; or 2) doing a 14-day self-quarantine upon arrival in Maine. Visitors from New Hampshire and Vermont are exempt from these requirements starting June 12.

Effective July 1, people who are not Maine, New Hampshire or Vermont residents and are visiting Maine lodging will be asked to sign a Certificate of Compliance indicating that they have received a negative COVID-19 test result, that they will quarantine in Maine for 14 days, or that they have already completed their quarantine in Maine.

If a Maine resident visits New Hampshire or Vermont, they are not required to quarantine upon returning to Maine, effective immediately. However, if they visit elsewhere, the requirement that they quarantine for 14 days remains in place, or they may use a negative test as an alternative.

Seasonal homeowners, workers traveling to Maine, and other visitors may also utilize a recent negative COVID-19 test as an alternative to the required 14-day quarantine in Maine effective immediately.
FAQs.
Testing locations nationwide
Lodgings and Campgrounds
---
June 1. Open to Maine residents and out-of-state residents who have completed guidelines described in "Latest News," above. Out-of-state visitors may quarantine at a second home they own in Maine.


Food & Dining
---
As of June 1, outdoor service is allowed at restaurants in York, Cumberland, Androscoggin counties. Dine-in and outdoor service are allowed in Penobscot County. Since May 18, dine-in and outdoor service has been allowed in Aroostook, Piscataquis, Washington, Hancock, Somerset, Franklin, Oxford, Kennebec, Waldo, Knox, Lincoln, and Sagadahoc counties. Please visit our Take Out & Delivery List page for additional links & information.
Parks & Beaches
---
Park closures include Reid State Park, Popham Beach State Park, Fort Popham, Fort Baldwin, Kettle Cove State Park, Two Lights State Park, Crescent Beach State Park, Scarborough Beach State Park, Ferry Beach State Park, and Mackworth Island. All other state parks are open, with COVID-19 precautions in place.
The Bureau of Parks and Lands offered some suggestions for avoiding crowds outdoors: Try visiting lesser-known places closer to home. Some suggestions include a Wildlife Management Area, or a less popular state park, public land, or local land trust. The Maine Trail Finder can help you explore some lesser-known spots. Try to avoid peak visitor times. Going either earlier or later in the day and keeping your visit short can help you avoid crowds.
Private Campgrounds and RV Parks
---
Private campgrounds, including RV parks, reopened on May 22 to Maine residents only with enhanced health and safety precautions.
Fishing Derbies and Bass Tournaments
---
Wilderness and Sporting Camps
---
Wilderness campsites and sporting camps began opening May 18. Wilderness campsites include, but are not limited to, Maine public lands, the Allagash Wilderness Waterway, and the North Maine Woods system. The 14-day quarantine applies to out-of-state visitors to these sites. NOT included in this opening period are commercial campgrounds or state park campgrounds with amenities.
Turkey Hunting Season
---
The turkey season will open early. Under the revised calendar, youth hunters will now get two youth hunting days, April 25 and April 27. The regular season for all turkey hunters will now start on May 2. The requirement to register your harvested turkey is suspended. The season will end as scheduled on June 6.

Hunters are asked to fill out the survey, and also report a banded turkey if they harvest one. Information on how to report the turkey is on the band or see https://wildturkeyme.org/report-a-tag/ or calling 844-234-9237.