Editor's Choice – Acadia National Park in Maine
The year 2016 was the centennial of the National Park Service and a fine time to visit or re-visit spectacular Acadia National Park on the coast of Maine in a region known as DownEast. The park is located on Mount Desert, which also is home to the towns of Bar Harbor and Southwest Harbor. Visitors come from around the world to: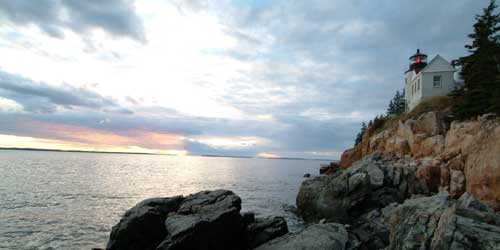 View Park Map
Enjoy the stunning scenery of Maine's rocky coast;
Climb Cadillac Mountain, the highest peak on the Eastern Seaboard and the first place in the U.S. to see sunrise;
Drive, hike, bicycle, or ride horseback on the winding carriage roads, commissioned in 1915 by John D. Rockfeller;
Photograph lighthouses perched on remote cliffs;
Take whale watch, excursion, or fishing cruises;
Explore natural features like rocky coastline, mountains, forests, ponds, marshlands and fields, and watch for whales, seals, moose, foxes, peregrine falcons, herons.
Camp at national park campgrounds or take a room or suite in a luxury waterfront resort
GETTING HERE & AROUND
The town of Bar Harbor is 175 miles from Portland, Maine; 280 miles from Boston; 540 miles from Quebec, Canada; and 490 miles from New York City.
By Car
From Boston, take I-95 north to Augusta, Maine, then Route 3 east to Ellsworth, and on to Mount Desert Island. Or, continue on I-95 north to Bangor, then take Route 1A east to Ellsworth and then Route 3 to Mount Desert Island.
By Plane
Direct flights from Boston's Logan Airport land at the Hancock County Airport, 10 miles from Acadia National Park. National airlines serve the Bangor International Airport, about one hour's drive from the park. Car rentals are available at both airports.
Ferries
Several
ferry
lines and boat services offer ferry service to and from Mount Desert Island or among the small islands scattered nearby: Bar Habor to Schoodic and Winter Harbor; Southwest Harbor/Manset to the Cranberry Isles; Bass Harbor to Frenchboro. Some ferries carry cars and some companies offer excursion trips among the islands.
VISITOR INFORMATION
The park operates a headquarters and three visitor information centers that have plenty of resources for people who want to enjoy all aspects of Acadia. Park Headquarters is open year-round except March 1 to April 14. Hulls Cove Visitor Center is open April 15 to October 31. Thompson Island and Village Green information centers are open in summer. The park offers several ranger-guided and narrated tours, by bus, trolley, carriage, and boat.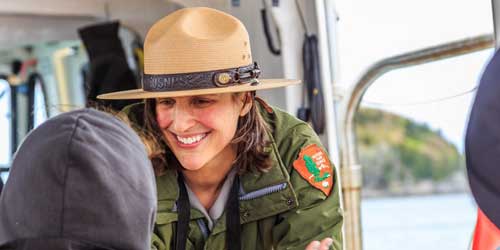 BAR HARBOR
Bar Harbor is the largest town on Mount Desert Island. Many visitors use Bar Harbor as a based while exploring Acadia National Park and nearby islands. Bar Harbor has plenty to do if you want to enjoy a day in town. There is dining (with an emphasis on lobster and blueberries, of course). And shopping at many interesting boutiques offering the work of Maine artists. You can jump aboard a whale-watching vessel or join a nature cruise or a sea kayak trip. The town has an oceanarium, a zoo and a popular lumberjack show during the warm seasons. Craft beers? We won't hide them from you.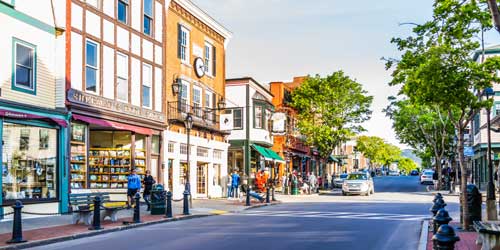 MUSEUMS
The park has two museums. Islesford Historical Museum is on Little Cranberry Island, open mid-June to August 31. Sieur de Monts Spring and Nature Center are located two miles south of Bar Harbor near the juncture of Park Loop Road and Route 3. The nature center is open May to October. Adjacent to the nature center are the Wild Gardens of Acadia, which display 300 native species of the area nine labeled areas. The gardens are open year-round. Also at this location is the Abbe Museum, which preserves the culture of local Native American tribes. (This museum is open during the warm seasons; another branch of the Abbe Museum, in downtown Bar Harbor, is open all year.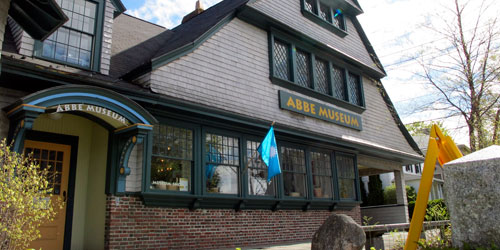 THINGS TO DO
There are so many
things to do
in this beautiful part of the world. Here's a quick overview.
Visit a Lighthouse
Bass Harbor Head Light is the only lighthouse on Mount Desert Island. The lighthouse has short trails on either side that provide spectacular views.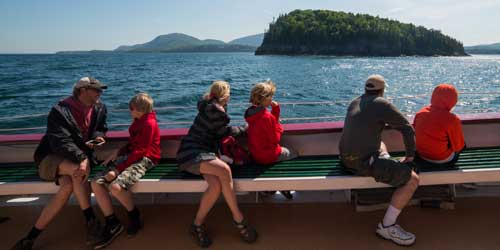 Bicycling
Carriage Roads that wind through the park have crushed rock surfaces that are ideal perfect for bicycling. Cyclists share these roads with horses and pedestrians. Bicycling is not permitted on hiking trails.
Birdwatching
Popular areas for this activity are Sieur de Monts Springs, Bear Brook and Beaver Dam Pond, Precipice, Otter Point, Seawall Picnic Area, Wonderland and Ship Harbor, Schoodic Peninsula, and Cadillac Mountain.
Boating
A number of lakes and ponds on Mount Desert Island permit boating.
Climbing
At Otter Cliffs, the park maintains fixed anchors on top that must be used instead of trees to belay several climbs. Climbers at Great Head and Otter Cliff should know tides and weather forecasts; climbing at these areas is more difficult and dangerous at high tide or in heavy seas.
EarthCache Program
Use your GPS and provided clues to search for and find multiple EarthCaches.
The Story of Glaciers
will get you started.
Fishing
Acadia National Park offers freshwater and saltwater fishing. Lakes and ponds may have trout, landlocked salmon, smallmouth and largemouth bass. Ocean species include mackerel, bluefish, and striped bass. Freshwater fishing requires a state fishing license; ocean fishing does not.
Hiking
A
brochure
provided by the park describes several historic hiking trails.
Horseback Riding
Most of the park's 45 miles of carriage roads are available for horseback travel. Get a copy of the
Carriage Road User's Map
to identify the routes where horses are permitted.
Scenic Drives
The scenic 27-mile scenic loop begins at Hulls Cove Visitor Center and offers access to Sand Beach, Thunder Hole, Otter Cliffs, Jordan Pond, and Cadillac Mountain.
Swimming
Two park beaches are staffed with lifeguards during the summer. They are Sand Beach with ocean swimming in 55 F-degree water and Echo Lake Beach, with somewhat warmer water.
Tidepooling
Bar Island Sand Bar is great for young children. Accessible off Bridge Sreet for about 1.5 hours on either side of low tide. Also try Ship Harbor and Wonderland west side of Mount Desert Island.