Marijuana in Maine
---
Recreational Use of Marijuana is Legal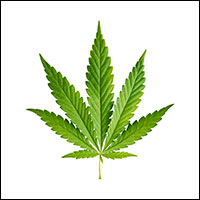 Click here to view the details of Maine's laws. Additional information obtained from NORML's website.
Possession:
Adults may have up to 2.5 ounces of marijuana or up to 2.5 ounces of marijuana and marijuana concentrate. This total may includes no more than 5 grams of marijuana concentrate.
Adults may grow up to six flowering marijuana plants and 12 immature plants and unlimited seedlings. An adult may possess all of the marijuana produced by the plants.
An adult may consume marijuana only in a private residence or on private property.
An adult who is not a medical use patient may not possess edible retail marijuana products until February 1, 2018.
An adult who violates these laws has committed a civil violation and may be fined up to $100.
Smoking in Public:
You may not smoke pot in public places. This applies even to users of medical marijuana. Do not smoke marijuana anyplace that smoking tobacco is prohibited. Use of marijuana in public will result in a $100 civil infraction. For now, the safest option is consume it only at home or on private property.
Hash & Concentrates:
The definition of marijuana in the Maine criminal statute is written explicitly not to cover hash or marijuana concentrates. The statute defines Hashish separately as the resin extracted from the cannabis plant. Possession of up to 5 grams of marijuana concentrate is legal with no penalty, no incarceration and no fine.
Paraphernalia:
An adult may possess marijuana paraphernalia.
Driving Under the Influence:
Maine has a drugged driving law. In Maine, a person is guilty of driving under the influence if the person operates a motor vehicle while under the influence of intoxicants.
Medical Marijuana:
Maine has medical marijuana laws enacted.
---
Use these links for recreational marijuana laws for each New England state:
Marijuana in Rhode Island
Marijuana in Massachusetts
Marijuana in Vermont
Marijuana in New Hampshire
Marijuana in Connecticut